Thanks to the "Obama recovery", the rate of homeownership in the United States has fallen to the lowest level in 48 years. The percentage of Americans that own a home is widely considered to be a key indicator of the health of the middle class, and we have just learned that during the second quarter of 2015 that number dropped from 63.7 percent to 63.4 percent. It is now the lowest that it has been since 1967.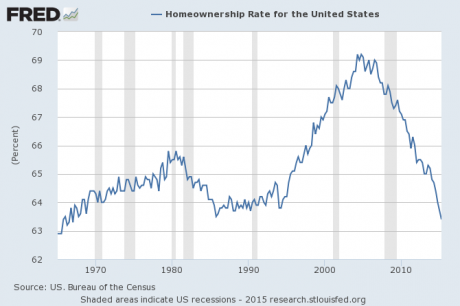 Unlike a lot of other government economic statistics, this one is fairly difficult to manipulate. Either someone owns a home or they do not. And what the homeownership rate is telling us is that the percentage of Americans that can qualify for a mortgage has been falling dramatically. Just take a look at the following chart. This is not just a decline – this is a complete and utter collapse…
Puerto Rico is poised to set in motion a chain of events to force investors into negotiating a restructuring of the island's $72 billion debt burden.
The commonwealth's Public Finance Corp. will likely fail to make $58 million in bond payments due Aug. 1, the first default since Puerto Rico was ceded to the U.S. following the Spanish-American War. Government officials say they can't make the payment because the legislature didn't appropriate the funds last month for the current fiscal year.
A default would be the biggest salvo yet between creditors and the debt-ridden island since Governor Alejandro Garcia Padilla said in June that Puerto Rico cannot repay its obligations and was seeking to delay debt payments for a number of years. Prices of the securities are tumbling as officials, who are pursuing the use of bankruptcy, prepare to release a debt-restructuring plan by Sept. 1.
"They're setting up the process of the entire restructuring," said Lyle Fitterer, who helps oversee $38 billion of municipal securities, including Puerto Rico debt, at Wells Capital Management in Menomonee Falls, Wisconsin. "They're probably getting advice from someone saying if you're not going to pay on som
The U.S. is not at risk of breaching the debt ceiling before Oct. 30, Treasury Secretary Jacob Lew said Wednesday, in a new estimate sent to Congressional leaders. Treasury has been using so-called extraordinary measures since mid-March. Lew told the lawmakers that those measures will now last through the end of October. The Treasury Secretary urged Congress to raise the debt limit as soon as possible. The debt limit caps how much the government can borrow. It used to be raised routinely but has recently become the source of a bitter political tug-of-war.

Chinese stocks fell suddenly in the last hour of trading, almost wiping out Wednesday's rally and leaving investors in the dark about reasons for the moves.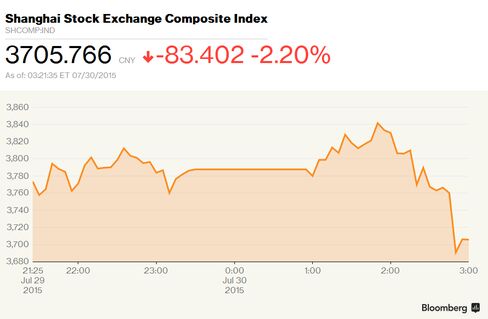 The Shanghai Composite Index slumped 2.2 percent to 3,705.77 at the close, erasing an earlier gain of 1.5 percent. Drugmakers and technology companies led declines. A gauge of 100-day price-swings rose to the highest level in six years. Trading volumes in Shanghai have halved from their peaks in June, while margin debt, which had fueled a world-beating rally for China's stocks, declined to a four-month low.
Thursday's trading was almost a reverse image of the previous day, when the Shanghai Composite surged in the last hour to close 3.4 percent higher. Volatility has increased this week as Monday's 8.5 percent plunge by the benchmark gauge shredded a calm induced by unprecedented state intervention.
As for medical care, there's always been free medical care in Argentina as well as private medical care. The public one was not very good but it kept you alive before 2001. After the collapse it just became pitiful and patients ended up in
leaking, cold, roach-infested hospitals and were asked to bring their own gauze, cotton and bandages due to lack of supplies. The government is now using the private sector to compensate for the poor public one, making the private care much worse than it used to be.
By June, 12.5m of those loans had not been paid for at least a month, and in another 8m cases the arrears stretched back over three months.
A rising number of Greeks in rural areas are swapping goods and services in cashless transactions since the government shut down banks on June 28 for three weeks, restricted cash withdrawals and banned transfers abroad to halt a run on deposits and prevent a collapse of the banks.
Learn Success: APPLY Tips From The Best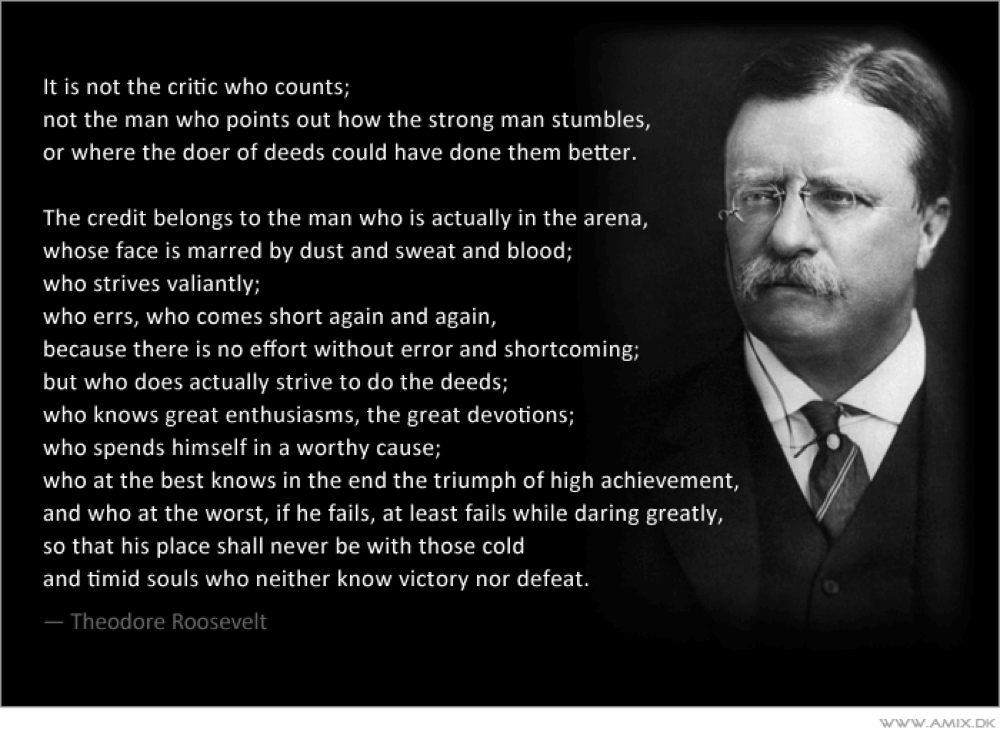 Jeff Bezos, Amazon
–
Jeff Bezos
is a pionee
r in world of internet commerce, and was instrumental in defining this space that is now defining many aspects of the internet world. It is Jeff Bezos who innovated the concept of "predictive analytics"–recommending products to customers based on search history and buying habits. Whether you like the concept or you hate it, the idea has made online commerce more profit rich and efficient, and is making online shopping a better experience for consumers throughout the world.
Top Weekly
Ideas and
Insights
What Happens When Science Confronts Unsubstantiated Fiction?
"Humanity Coming of Secular Age"
- The Last Days of T
heism -