Can markets be saved an eighth time, a ninth time, a tenth time this year? How about next year?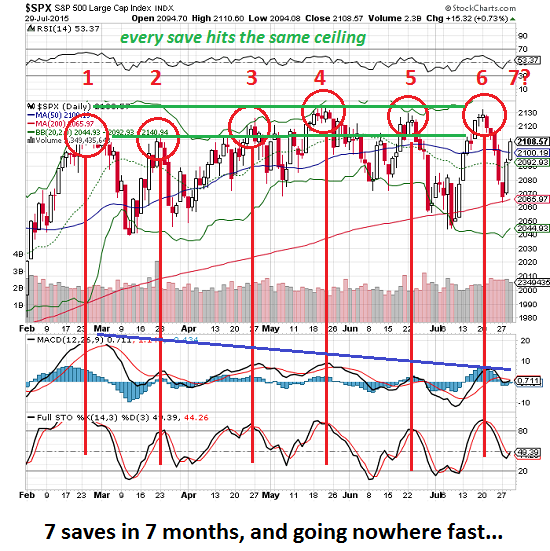 What do we make of a stock market that's been "saved" seven times in a mere seven months?
Saved from what, you ask? Saved from rolling over, of course; after six years of upside, the current uptrend is getting long in tooth, and evidence of global recession is mounting.