Why UK universities shouldn't be hostile to alternative economic models
We at the Post-Crash Economics Society believe room must be made in economics teaching for non-mainstream theories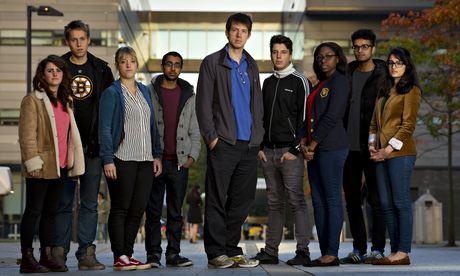 Brilliant Students way ahead of professors
What follows may just seem to be a story about one course option at one university, but it has important ramifications, not only for an ongoing national debate about economics education, but for economic policy and politics itself. We, the Post-Crash Economics Society at the University of Manchester, believe that the contents of economics syllabuses and economics teaching methods should be rethought in the light of the financial crisis. We were recently informed that our economics department had rejected our proposal to teach a module, called Bubbles, Panics and Crashes: an Introduction to Alternative Theories of Crisis,
next year.
Does anyone ever listen?
This year, our society had run this module as a popular evening course, led by one of the few non-mainstream economists in the department. This was the only module offering any in-depth explanations of a variety of perspectives, or employing different methodologies and assumptions and applying them to economic phenomena. We have found it thought-provoking and informative and believe that Manchester should be providing courses such as this for all its undergraduates. Over the last few months we have run a campaign to persuade the university to make it part of the official curriculum. The result of this campaign was the support of the heads of both economics courses at
Manchester – BA (Econ) and BEconSc –plus the department's head of teaching, and the support of 245, or one in five, economics students who signed a petition.
Economics is a science?
Despite an incredible amount of support, the module was rejected due to a veto from a few lecturers in the department.
Some academics believe that alternative perspectives should not be taught in economics because they are not "rigorous" or "scientific", a claim that has allowed the mainstream to
continually dismiss any alternative way of thinking as "bad economics", simply because it does not conform to the assumptions and mathematical formulas of neoclassical theory.
Read More
More From Another World's Top Economist
"Thinking....

W

hat a discovery!"