NO RELIEF IN SIGHT


"

Calgary resale home prices fell for the fifth straight month in February, as sales of detached homes and condos plunged to the lowest level in more than a decade.
Home resales tumbled nearly 7 per cent last month from a year earlier and were 37 per cent below the region's long-term average, the Calgary Real Estate Board reported. Benchmark prices, which track the price of a "typical" home in the city, dropped 3.45 per cent in the region to $445,000."
The Globe and Mail
Calgary Home Market Struggles With Oil Bust
Capital of Canada's energy sector suffers more than other big oil cities like Houston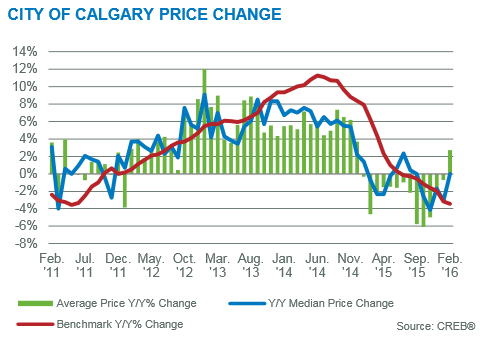 In Calgary, March home sales volume tumbled 11% from the same period last year. The housing market in Calgary, capital of Canada's struggling energy sector, has been hit so hard it makes the challenges faced by U.S. oil towns look relatively mild. March home sales volume tumbled 11% from the same period last year, according to the Calgary Real Estate Board.
Some 2,000 miles to the south in the headquarters of the U.S. oil industry, Houston, home sales were up 2% in February—the most recent data available—compared with the same month last year, according to the Houston Association of Realtors.
In Calgary the slowdown also has been felt by a wider range
of homeowners. In Houston most of the pain so far is being
felt among sellers of high-end homes priced at $500,000
and above—a sector that saw a 12% decrease in sales volume
in the year ended in […]
www.wsj.com
Without state help, Mayor Don Guardian said the city will run out of money this month until the next round of tax payments come in.
Bad loans at Indian banks jumped by nearly a third to around 4 trillion rupees ($60.3 billion) late last year as the central bank drives a national clean-up of banks' balance sheets. That figure doubles to a record amount when restructured, or rolled over, loans are included - amounting to 11.3 percent of all loans, the government says.
The U.S. central bank has to be proactive and aggressive to get up to the Federal Reserve's inflation targets, Chicago Fed President Charles Evans said in Hong Kong on Tuesday.
Panama Papers: The Threat to Your Offshore Assets
I have a hard time relaxing on Sundays at the best of times. I'm always restless and looking for something to accomplish around the house. Yesterday, I spent a couple of hours in the hammock on my back deck, but, as always, I kept checking the newsfeed on my cellphone. It goes with the territory in the writing business.
That's when I saw a news alert I couldn't ignore from The Guardian, a British news outfit. They chose a relaxing Sunday afternoon to tell me that all hell had just broken loose in the world of offshore asset protection. Someone at Panamanian law firm Mossack Fonseca had leaked millions of documents, revealing details of the offshore structures used by thousands of individuals in dozens of countries.
As someone whose beat includes both offshore asset protection and Panama, I could hardly go back to my snooze…
Panama Papers: Tarring With the Wrong Brush